Get your website UI designs in Sketch converted into hand-coded, clean, well commented, and bloat-free HTML with our specialized Sketch to HTML conversion service.


Finding a reliable development partner to convert Sketch to HTML can be a really daunting task. With so many different companies offering the exact same service, it can get really difficult to decide who's the right choice for your project. To find a provider that you can truly count on.
But worry no more because we're here to make that decision easier for you.
We're a bunch of passionate web developers who love frontend development and have over a decade of experience as a full-fledged web agency (since 2012).
Since 2018, we have been working exclusively on Design to Code conversion projects, Sketch to HTML conversion being one of our increasing-in-demand services.
With the experience we've gained over the years, we have the required experience, specialization and rock-solid processes that you can count on for converting your Sketch designs into high quality, responsive, bug-free and semantic HTML code.
It's super easy for you to get started with us. Simply send us your Sketch design files by clicking the link below to get our quick, free quote and get your development started in as early as next 24 hours.
%
Satisfaction Guaranteed
When you hire us for your Sketch to HTML code conversion project, here's what you can expect...
Now outsource your Sketch to HTML code conversion projects stress-free and get high quality HTML code delivered, on-time and within your budget.
The Technologies and Tools We Use to Convert Your Designs
HTML5
CSS3
Javascript
jQuery
Bootstrap
Git
Sublime Text
Chrome DevTools
NodeJS
Gulp
StyleLint
JsLint
Getting your Sketch designs converted to HTML code is quick and easy.
Send Sketch Files

You start with sending us your Sketch design files with some basic idea about your website requirements.

Get Quick Quotation

We go through your design files and reply back with a quick quote and estimated timeline.

Contract Starts

When you agree to our quote, we send you a simple contract to officially kick-start the project.
Code Handover

After your approval, we handover the HTML code files to you or deploy it on your server, if required.

Feedback & Approval

We then share the site's demo link with you to get your feedback, revisions and your approval.

Development & QA

Our development team starts the design conversion which is then thoroughly tested by the QA team.
WHAT CLIENTS SAY ABOUT US
Annika Howse
The Fantastech team is very knowledgeable and provides structured and clear communication and organised management of the overall project. Ram and his team delivered exactly what was promised and I am very pleased with the results. I particularly valued Ram's patience and his advice during the project.
This was my first website build, so there was a learning curve and lots of questions on my side which were dealt with well. I now have a good structure for my website, a clear understanding of the set-up and have been shown how to make changes independently which is fantastic. Thank you very much guys for the great work!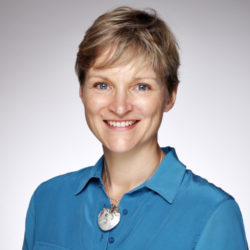 Annika Howse
Altrubi Consulting
Ammar Jangbarwala
Ram and team have been a great resource to execute our project from the ground up. Apart from being talented web developers, they were very professional with respect to timelines (even unreasonable urgency requests on our end), project management and support.
Very accommodating to changes in scope and worked in a very reasonable amount of hours. Definitely, our recommendation for web development.

Ammar Jangbarwala
Holden Karr
Trusted by over 650 leading agencies and businesses globally