8 Case Studies and 20+ recent Design to Code conversion projects for agencies, freelance consultants and startups.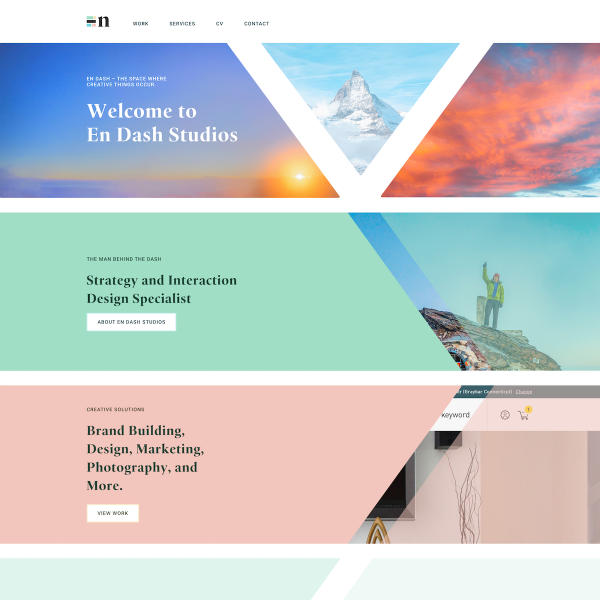 En Dash Studio
En Dash Studio is a creative agency headed by Nicolas Giapponi. They specialize in strategy and interaction design and provide a wide range of digital and creative services like brand building, marketing, photography and more.
Being owner of a design agency Nicolas was looking for talented professionals to build website for his own design agency. He came to us with designs in Sketch for his new website and hired us to convert those to clean and easy to manage website for him.
We helped him convert his designs into a sleek and easy to manage WordPress website at endash.studio. We've been working with him ever since as his outsourced WordPress development partners.
As a creative professional launching a new design studio, pixel-perfect production and clear communication were my top priorities. Working with Fantastech was quite literally fantastic; the team is very clear about every detail from the start and went the extra mile to make sure I was happy with the results. I've recommended them to several people already and will continue to work with them in the future.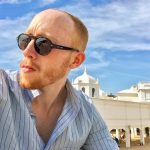 Nicolas Giapponi
En Dash Studios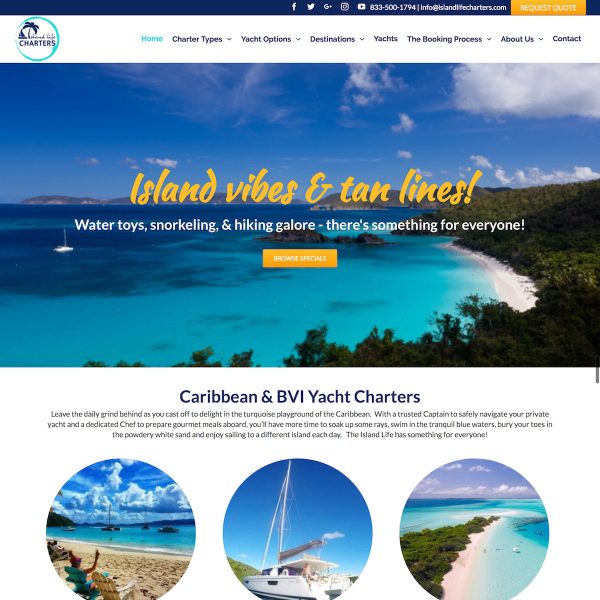 Sprout Digital
Sprout Digital is a leading web design and digital agency based in Ohio, USA. They provide variety of services like web design, competitive analysis, SEO, PPC advertising and social media marketing.
They initially came to us with a few small WordPress projects where we helped them as their outsource development partners. Because of the quality of work we delivered to them, they eventually started hiring us for more medium and large sized websites. We've been able to deliver all their projects to their satisfaction and save them money in the process that they might have spent on costly local developers.
The most recent project we've done from them is IslandLifeCharters.com which was a super urgent project with strict deadlines. We were able to deliver the website under record time, which won us this great feedback from them...
These guys are extremely prompt, professional and skilled at WordPress development. Did I mention that they are lightening fast? We had a last minute change to a website build and they delivered a polished 30-page site in under 5 days.
They have great communication and they make sure to understand the full scope of a project as well as the minute details and offers their professional opinion on areas where things might be improved.
I will definitely be hiring them again!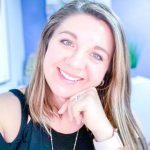 Samantha Boutaam
Sprout Digital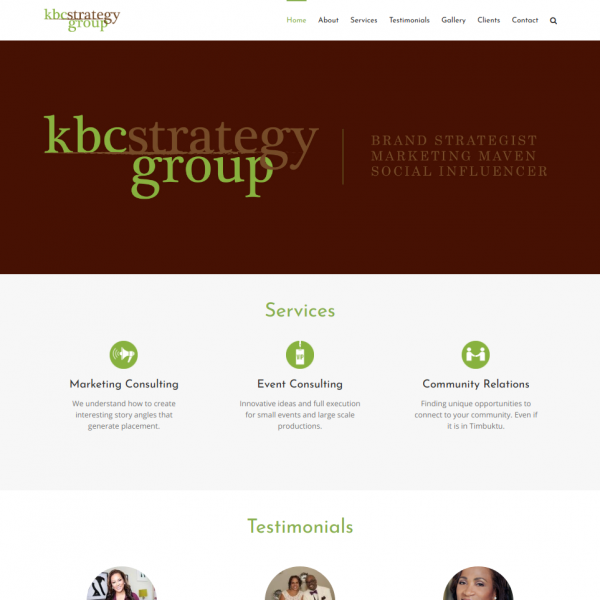 My Mogul Media
My Mogul Media is a US based full service digital agency which provide graphic design, development and marketing services.
From the beginning of a project to maintenance and everything in between, they provide all round digital services to their clients. They work all all sizes of projects from small graphic design projects to bigger and complex web development projects.
We've been working with Darrin, owner of My Mogul Media since 2017 and have done dozens of projects for his agency as their outsourced WordPress development partners.
We help them save thousands of dollars every month that they'd have otherwise waste on in-house development team.
KBCStrategyGroup.com is the latest WordPress project we did for his client recently.
Ram and the team did an excellent job as always. Will be coming back again with more projects. Keep up the good work.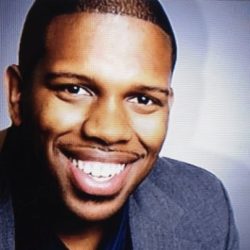 Darrin Cook
My Mogul Media
Uber Marketing
Uber Marketing is a marketing agency that provides end to end marketing services to companies of all sizes. They focus on developing fresh and affordable innovative marketing ideas for their clients.
We have been working actively with them as their outsourced WordPress partners since 2017 and have worked on numerous websites for their clients.
They produce web designs in-house and outsource the conversion of those designs to WordPress code to us.
Hills Conveyancing is the latest website project we did for them.
Great to work with them, very professional and easy to deal with. Fantastic communication, always quick to respond, already using them for another project.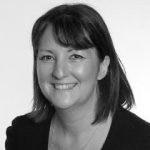 Karen Bowness
Uber Marketing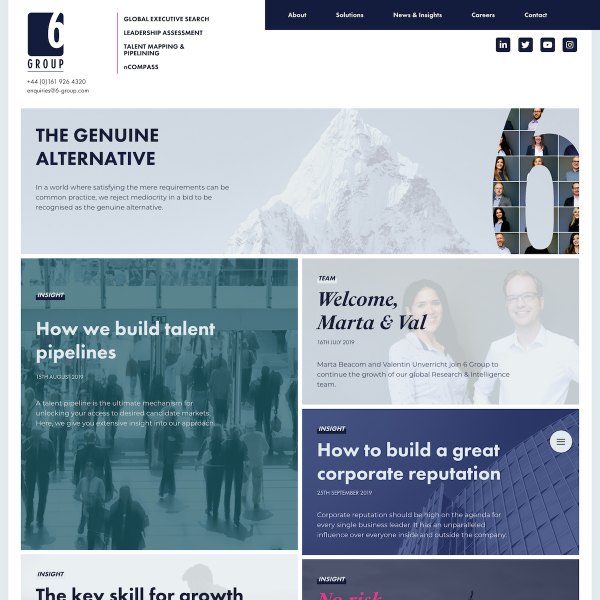 6 Group
6 Group is an executive search, leadership development, strategic resourcing and organisational change service provider that helps medium to large scale businesses with transforming their businesses and reaching their goals.
Daniel Solomon, marketing head at 6 Group came to us with a small project where they needed our help implementing a small module on their website. He and the team at 6 Group got so impressed with our work that they eventually hired us for building their brand new website: 6-group.com from their Sketch designs.
They genuinely exceeded my expectations – specifically in terms of how well the site matched our own designs, its overall quality and the user-friendliness of the CMS. From start to finish, they were very cooperative and professional – none of our requests seemed to impossible to accomplish because of the skills of their brilliant team.
The project was very cost-effective too – much more so than other WordPress agencies we've worked with. If you've created a design which you're determined to get made into a great WordPress website, I would highly recommend Fantastech.
Daniel Solomon
6-Group.com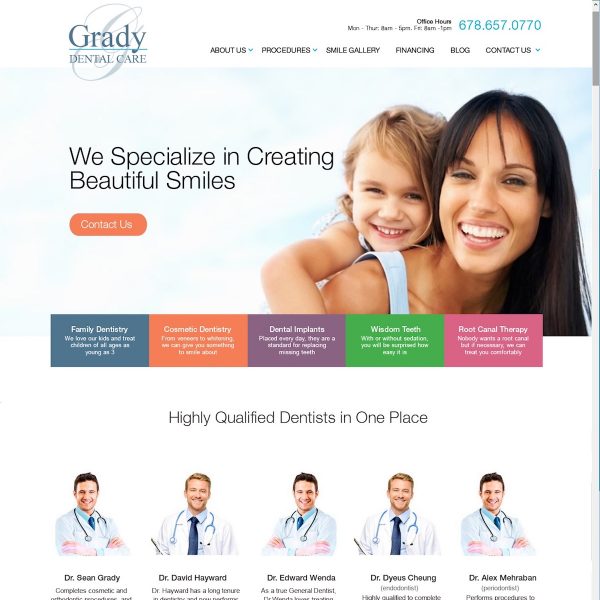 AIS Media
AIS Media is top digital agency based in Atlanta, US which has been in business since 1997. They specialize in PPC and SEO and have been named Top Digital Marketing Agency, Social Media Marketing and SEO company in Atlanta on Clutch.
We had the opportunity to work with them on a few PSD to WordPress conversion projects in which we helped them convert their designs to WordPress websites.
You can see the work we did for them recently for their client: GradyDentalCare.com
JFT International LLC
JFT International LLC in an end-to-end eCommerce solution provider that helps small offline business owners bring their businesses online.
They provide full package to the offline businesses to bring their inventory of products online on a custom made eCommerce portal and provide digital marketing to help them grow their sales.
We've worked on more than 10 eCommerce website projects for them as their outsourced development partners so far. All the projects involved conversion of designs in PSD to eCommerce websites powered by WordPress and Woocommerce.
You can see the latest website we did for them: TheWellnessHacker.com
Great experience with the Fantastech team. Very professional, understanding and helpful making excellent suggestions and will be utilising them for many more projects.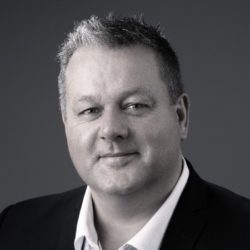 Julian Thornton
JFT International LLC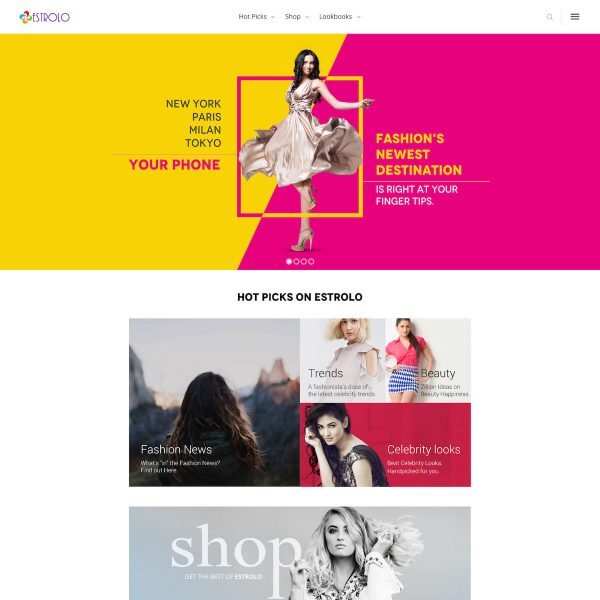 Estrolo
Estrolo is one of India's leading fashion brands that provide a wide range of custom designed jeans and t-shirts line for youth. They're a well funded startup and have the Indian Cricket star Jaspreet Bumrah as their brand ambassador.
Their team approached us with PSD designs for developing their website Estrolo.com. We helped them convert their designs into a fully functional eCommerce store for their brand using WordPress and Woocommerce.
Ram helped us mitigate the issues we faced during migrations and enabled a successful launch.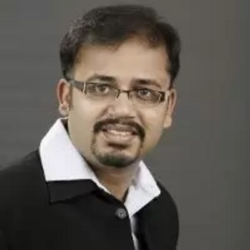 Rakesh Gupta
Estrolo.com
Other Design to Code work...
Well, that's just the tip of the iceberg!
As we're primarily a White Labelled service provider, what you see on this page is just a small sub-set of the thousands of projects we've done over the years.
Our best work is for web designers and agency clients who do not want to disclose their projects and have them protected with NDA
But if you want to see what we're really capable of and the quality of work that we can deliver, we suggest you hire us for a small Design to Code conversion task and make your own judgment.
Just click on the button below to send us design of a homepage or maybe a landing page and use that as a low cost test to test us out.