Follow the steps below to get the API Client ID and secret key for Google+:
1) Visit: https://console.developers.google.com/
2) In the dashboard page, on left panel we will see many option links. Click on Library. You'll see all the services available from Google on right side panel. Click on link for Google+ API as shown in the picture below: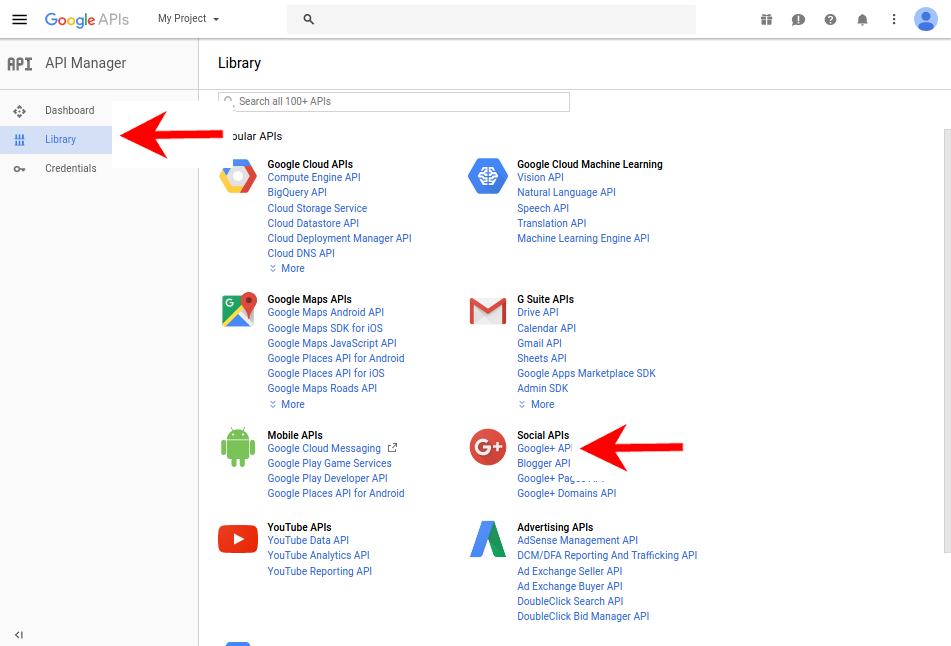 3) On the next page, on top of the panel select your project name or create a new project.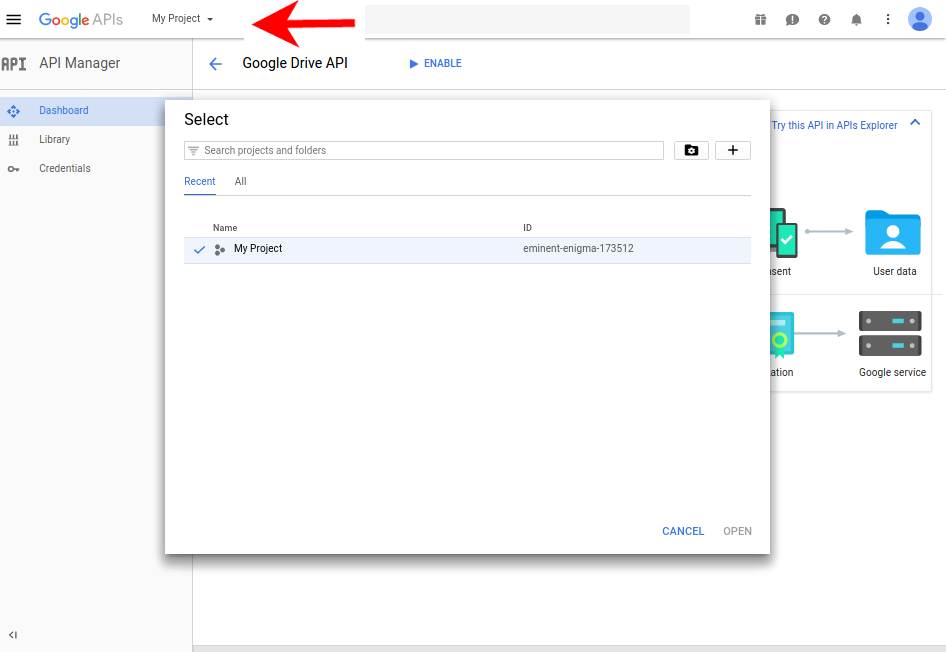 3) Then on left panel you will see option of Credentials. Click on that link and on right side click on OAuth Consent screen tab. Fill all the mandatory fields and click on Save button.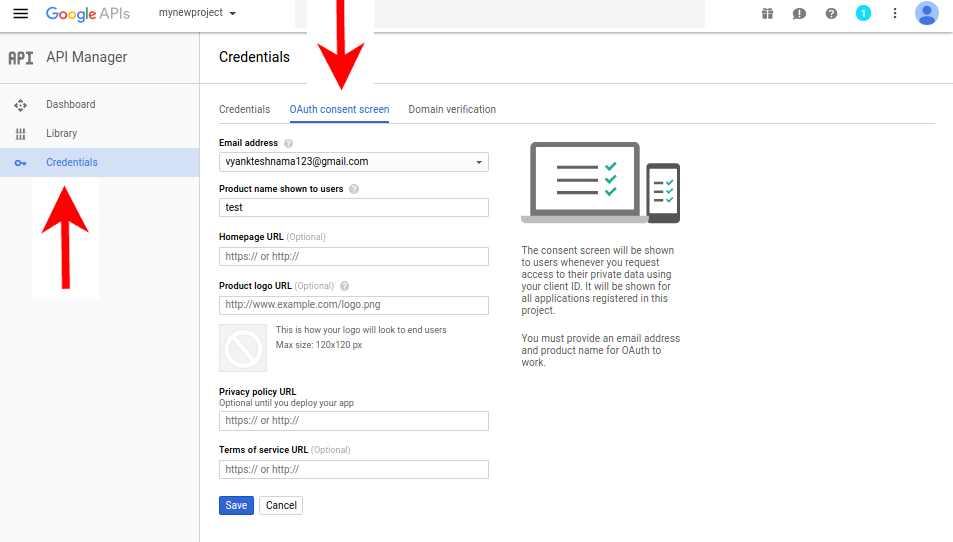 4) Now click on  Credentials tab and in dropdown box select Create credentials > OAuth Client ID.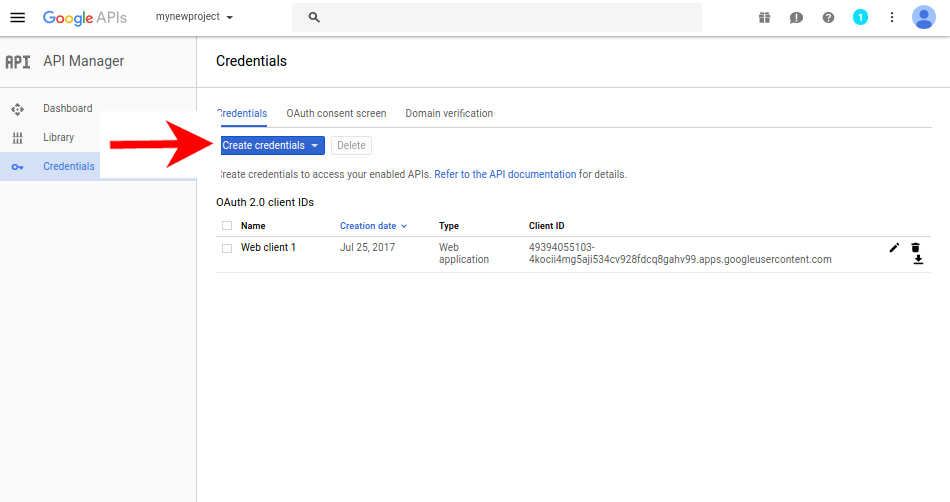 5) Next select application type as Web application (if this is for a website), add a name for this and authorized domains if required and click on Create button. After clicking the Create button a pop-up will open up with App ID and Secret key. Copy this and use in your web app. Simple!